An In Depth Guide to "TATENOKAWA"
Volume 12 introduces the full "TATENOKAWA" sake line-up complete with tasting map.
Volume 12 - The Sake of "TATENOKAWA" — Full Line-Up and Tasting Map
Sake: "TATENOKAWA"— Product Introduction
Below you will find a simple introduction to the full sake line-up of "TATENOKAWA".
Limited distribution stockists: 45 of the companies that we supply to within Japan, who have been designated a status that allows them to sell our limited distribution products. (Information correct as of March 2015)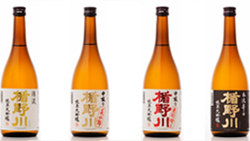 Regular Range
"TATENOKAWA" basic series: Junmai Daiginjo made with Yamagata Prefecture grown Dewasansan & Miyama Nishiki sake rice. We have both year-round and seasonal products
View products in this category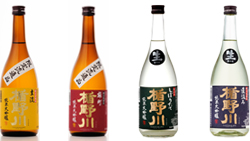 Premium Range
Products with a special premium feel and high quality that you don't see everyday. Made with highly polished rice, this is the highest class in the "TATENOKAWA" line-up
View products in this category
Tasting Map
General products and limited edition products form a line-up of over 10 different types all following the same flavor profile: "an aromatic clean sake with umami".